Holidays on a organic farm in Villanders – South Tyrol
Have a different holiday for once! Stay at a organic farm in Villanders and discover nature from a different point of view. Life on a farm with all the animals, the numerous leisure activities in the surroundings and the unique landscape in South Tyrol offer you a good time with the whole family.
The Prackfiedererhof in Villanders – South Tyrol is situated in a sunny and calm location at 1160 m above sea level above the Eisacktal Valley. Here you can spend a relaxing holiday with your family in the middle of a wonderful nature with colourful meadows and deep green woods. Our farm has its own hydro-electric power station to generate electricity and the heating is run with wood coming from our own forest.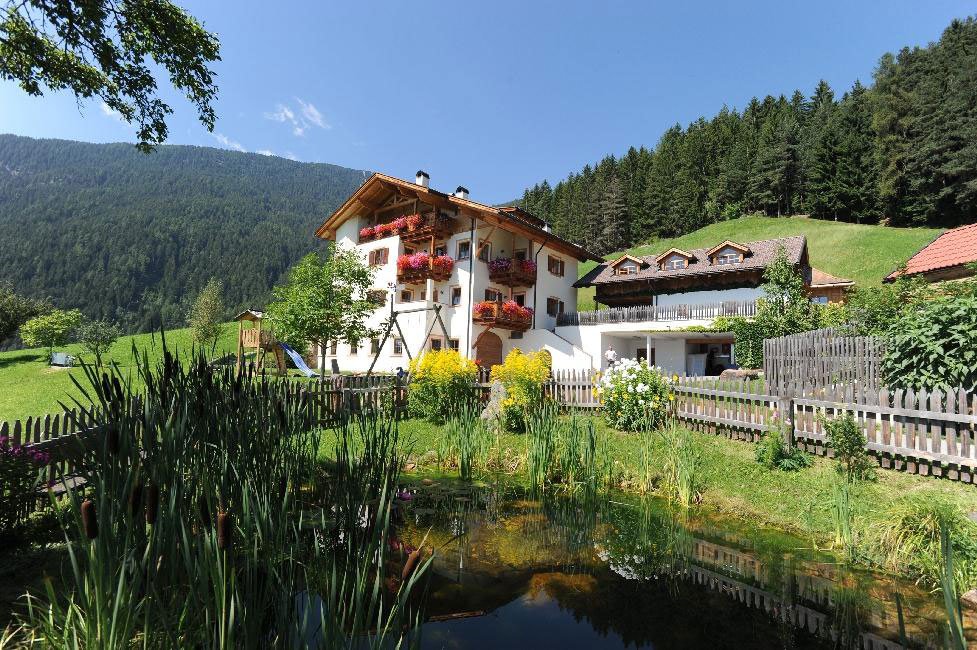 Holidays in Villanders – South Tyrol
The romantic village of Villanders lies in a picturesque position above the vineyards of the Eisacktal. Medieval castles, numerous becks and gorges and the special location give Villanders its unique character. The breathtaking view at the Dolomites leaves you with unforgettable impressions of your holiday in Villanders. You can start directly from the village when you leave for your hiking tours through the vineyards and the mountain pastures.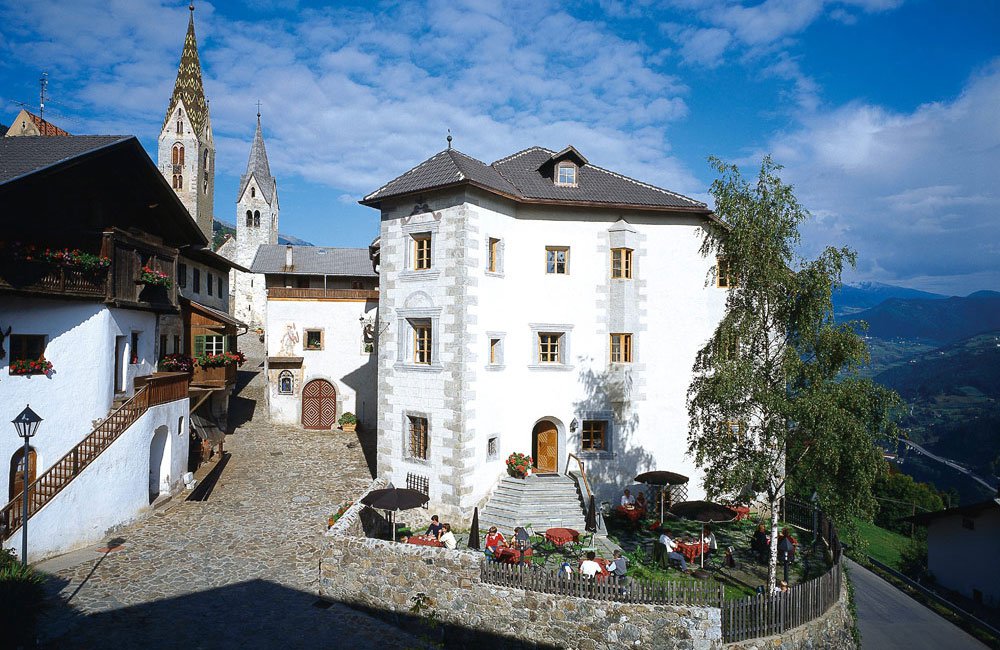 Holiday flats in Villanders South Tyrol – Products of the farm
Be happy to live an unaltered nature experience during your stay at our farm. Our holiday flats in Villanders are registered with 4 flowers of the "red rooster" seal of quality. The four flats are comfortably equipped and furnished with fine pine wooden piece of furniture. Three of them have a typical Tyrolean stove for comforting warmth on cold winter days. The view on the Dolomites with the Schlern mountain and the Sella Group is overwhelming.
Of course, a farm holiday in South Tyrol also means having homemade products: we offer fresh milk, eggs, jam, apple juice, kaminwurzen and our typical bacon.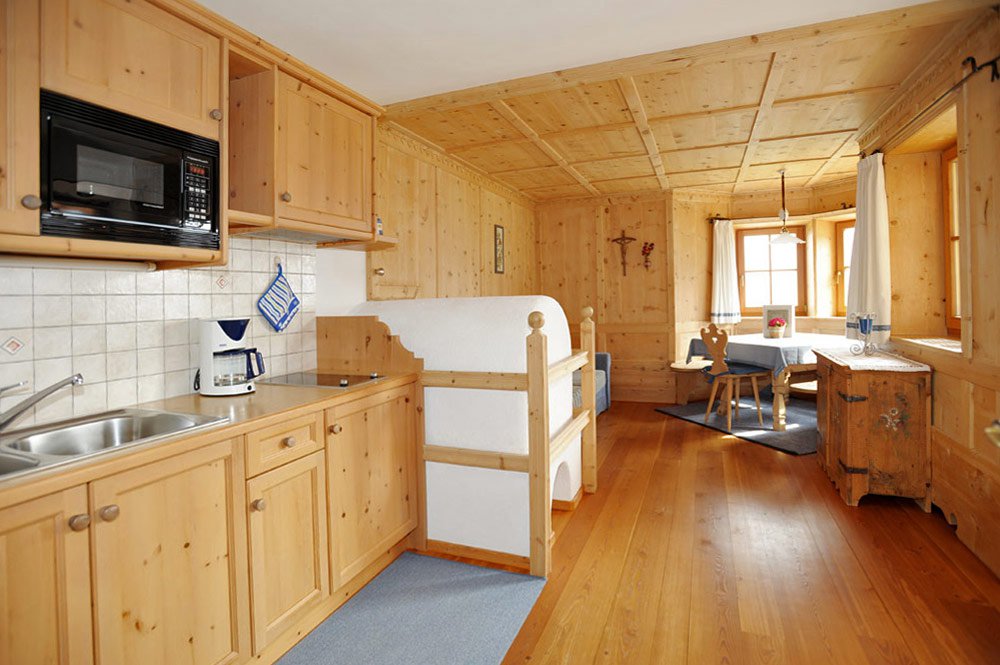 Leisure time on the farm in Villanders South Tyrol
Our farm in Villanders is particularly exciting for children who find plenty of new things to discover during their holiday between cows, hens, cats, rabbits and our trusting dog Wolfi. You can spend wonderful hours on our lawn sunbathing next to the trout pond and simply gaze at the spectacular view on the Dolomites. While you are relaxing and enjoying your holiday in Villanders – South Tyrol to the fullest, the kids can amuse themselves on the playground and in the middle of nature as much as they like.
The Hofer family welcomes you at Prackfiedererhof in Villanders – South Tyrol and wishes you a pleasant holiday on the farm.