See how nature slowly wakes up in spring and enjoy the first sunrays in this wonderful landscape.
If you walk along the varied hiking trails of the Eisacktal you can try a lot of different culinary specialties in the rural restaurants along the way.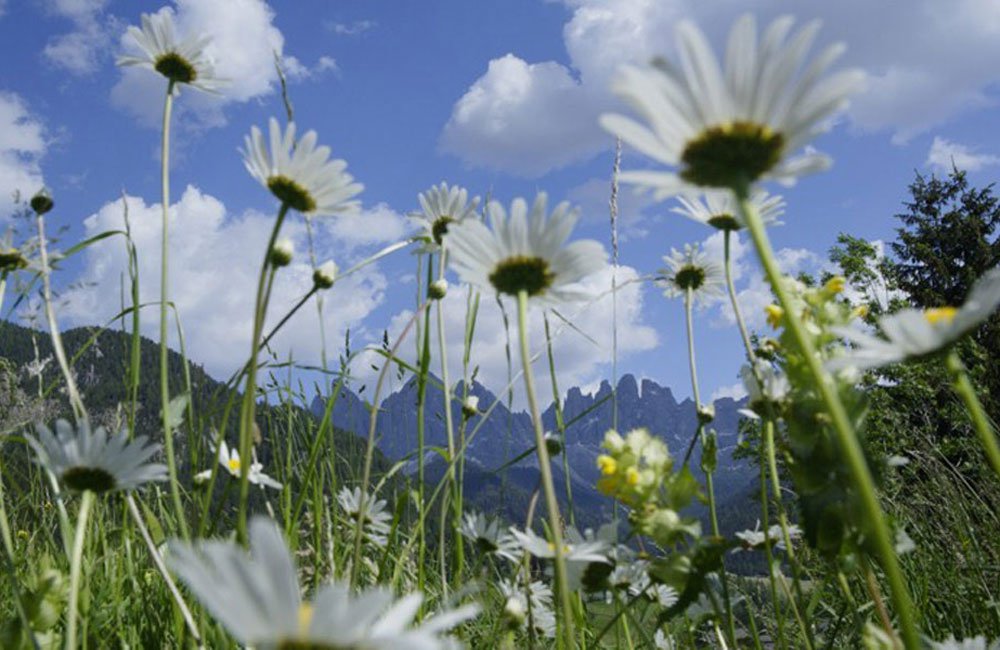 Spring holidays in the mountains
Our farm lies in a very quiet, isolated position, at 1160m above sea level. It is a mountain farm with approximately 25 animals, thereof 15 milk cows and 10 of young cattle). There are also rabbits, hens, a rooster,some cats and the dog Wolfi.
The location is great to start you hiking tours between meadows and forests but it is also very nice to just spend some time in the nature, next to our house. The distance to the village is about 4km. Next to the house there are a small trout pond, a lawn for sunbathing and a large playground for children. There is also a roofed car park available for our guests.