Villanders – Holidays on the farm in the summer
A holiday on a farm is a special experience. At our place you can forget about everyday life's hustle and bustle and simply relax and feel at ease in the middle of nature.
Enjoy your summer in such beautiful surroundings.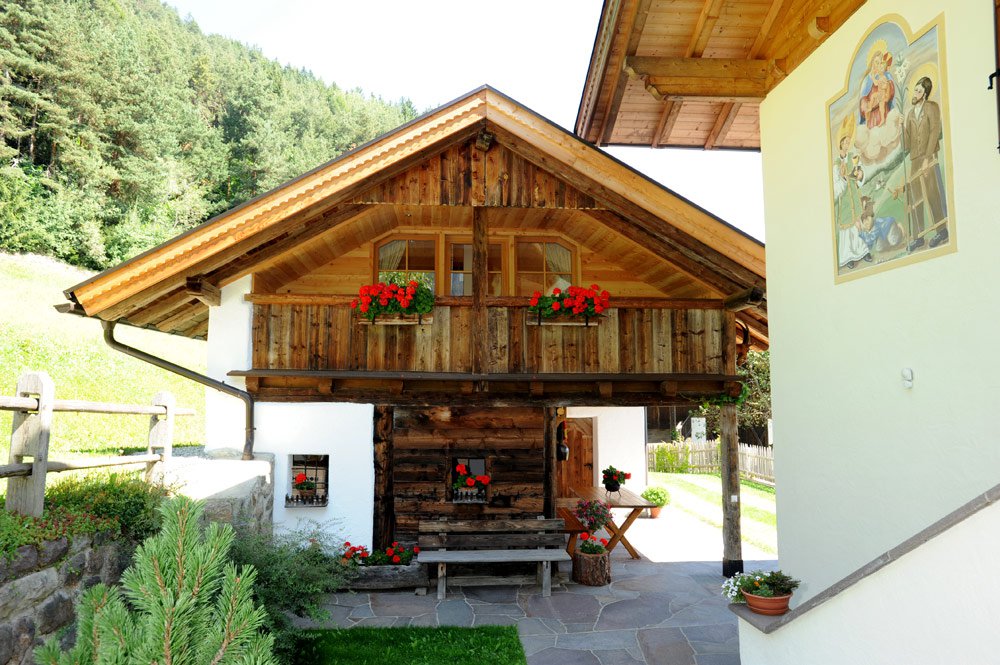 There are loads of things to be discovered by the children on our farm, especially the much loved animals: there are cows and calves, cats, rabbits, hens and the dog Wolfi. On the playground with sandpit, swings seewaws and playground slide and in the middle of nature kids can amuse themselves as much as they like.
The number of animals we have at our farm is 25 between cows and calves. When we work in the stable the children can watch us milking them and they can also instantly taste the fresh milk.